All about fruitarianism with a long-term fruitarian, Lena

RSS Feed
Commentary and Reviews
Commentary on relevant to fruitarianism publications, events and products, reviews of books, films, channels, sites and ideas of public personas from fruitarian perspective .
In March 23 2017, I borrowed in my local library an audio-book published in 2015 and titled: 
The Hidden Life of Trees: What They Feel, How They Communicate – Discoveries from a Secret World (English)
Das geheime Leben der Bäume:Was sie fühlen, wie sie kommunizieren - die Entdeckung einer verborgenen Welt (German original)
I wish most people had the information in it. I am deeply thankful to the author, Peter Wohlleben, and the researchers for their work. This was my tiny review of it at that time.
Some chapters touched me even deeper than others, and the last one brought me to tears. It was an invaluable read for me as a fruitarian and a human being.
Parent Category: Responses
Category: Commentary and Reviews
This is a good book for a fruitarian artist like me: about plants, beauty, and passion. The main topics are apples, tulips, marijuana, potato. Yo can learn - surprisingly - about specifics of opium high or flying penises (bees). Additionally, the author offers some interesting observations about life of plants and his position on GMO as a gardener.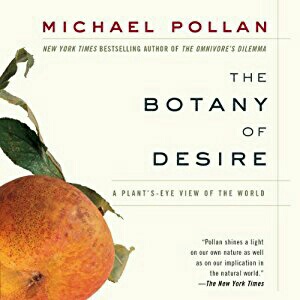 Parent Category: Responses
Category: Commentary and Reviews
Random Quote
Heraclitus
One cannot step twice in the same river.
Random Definition
An enterotype is a classification of living organisms based on its bacteriological ecosystem in the gut microbiome. Humans can be roughly divided into three enterotypes depending on which genus of bacteria dominates their gut: Bacteroides, Ruminococcus, or Prevotella. 
People who eat a lot of meat and saturated fat tended to have more Bacteroides in their flora. 
Ruminococcus prevailed in people who consumed lots of alcohol and polyunsaturated fats. 
Prevotella favored a diet rich in carbohydrates.
Long-term diet is strongly associated with the gut microbiome composition. If switching gut enterotype is possible, it may take a long-term dietary intervention. 
Chimpanzees have enterotypes that are compositionally analogous to those found in humans.