All about fruitarianism with a long-term fruitarian, Lena

RSS Feed
Commentary and Reviews
Commentary on relevant to fruitarianism publications, events and products, reviews of books, films, channels, sites and ideas of public personas from fruitarian perspective .
In March 23 2017, I borrowed in my local library an audio-book published in 2015 and titled: 
The Hidden Life of Trees: What They Feel, How They Communicate – Discoveries from a Secret World (English)
Das geheime Leben der Bäume:Was sie fühlen, wie sie kommunizieren - die Entdeckung einer verborgenen Welt (German original)
I wish most people had the information in it. I am deeply thankful to the author, Peter Wohlleben, and the researchers for their work. This was my tiny review of it at that time.
Some chapters touched me even deeper than others, and the last one brought me to tears. It was an invaluable read for me as a fruitarian and a human being.
Parent Category: Responses
Category: Commentary and Reviews
This is a good book for a fruitarian artist like me: about plants, beauty, and passion. The main topics are apples, tulips, marijuana, potato. Yo can learn - surprisingly - about specifics of opium high or flying penises (bees). Additionally, the author offers some interesting observations about life of plants and his position on GMO as a gardener.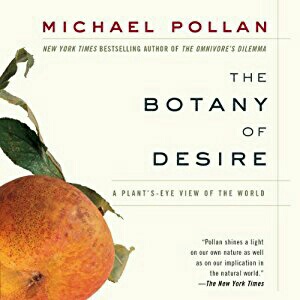 Parent Category: Responses
Category: Commentary and Reviews
Random Quote
Aristotle
I count him braver who overcomes his desires than him who conquers his enemies, for the hardest victory is over self.
Random Definition
A virus is a small infectious agent that replicates only inside the living cells of other organisms. Viruses can infect all types of life forms, from animals and plants to microorganisms, including bacteria and archaea. 
There are millions types of viruses, ~ 5,000 virus species have been described in detail. Viruses are found in almost every ecosystem and are the most abundant type of biological entity. The origins of viruses in the evolutionary history of life are unclear. 
While not inside an infected cell or in the process of infecting a cell, viruses exist in the form of independent particles, virions, which consist of the genetic material made from either DNA or RNA, a protein coat, and in some cases an outer coat of lipids. Virion is about one one-hundredth the size of a bacterium.