All about fruitarianism with a long-term fruitarian, Lena

RSS Feed
Commentary and Reviews
Commentary on relevant to fruitarianism publications, events and products, reviews of books, films, channels, sites and ideas of public personas from fruitarian perspective .
In March 23 2017, I borrowed in my local library an audio-book published in 2015 and titled: 
The Hidden Life of Trees: What They Feel, How They Communicate – Discoveries from a Secret World (English)
Das geheime Leben der Bäume:Was sie fühlen, wie sie kommunizieren - die Entdeckung einer verborgenen Welt (German original)
I wish most people had the information in it. I am deeply thankful to the author, Peter Wohlleben, and the researchers for their work. This was my tiny review of it at that time.
Some chapters touched me even deeper than others, and the last one brought me to tears. It was an invaluable read for me as a fruitarian and a human being.
Parent Category: Responses
Category: Commentary and Reviews
This is a good book for a fruitarian artist like me: about plants, beauty, and passion. The main topics are apples, tulips, marijuana, potato. Yo can learn - surprisingly - about specifics of opium high or flying penises (bees). Additionally, the author offers some interesting observations about life of plants and his position on GMO as a gardener.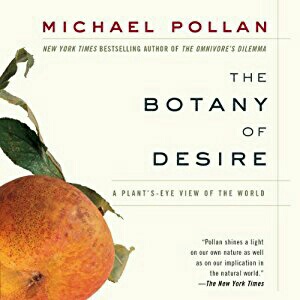 Parent Category: Responses
Category: Commentary and Reviews
Random Quote
Linus Pauling
I have something that I call my Golden Rule. It goes something like this: 'Do unto others twenty-five percent better than you expect them to do unto you.' … The twenty-five percent is for error.
Random Definition
A plant-based diet is a diet of any animal (including humans) based on foods derived from plants, including vegetables, whole grains, legumes and fruits, but with few or no animal products. 
"Plant-based diet" has been used to refer to the following diets:
Vegan diet - no food from animal sources.

Fruitarian  - consists primarily of fruit.
Raw vegan - food is uncooked and sometimes dehydrated.

Vegetarian - plant foods, may include eggs and dairy, but no meat.
Ovo-lacto vegetarian - includes dairy and eggs.
Ovo vegetarian - includes eggs but no dairy. 
Lacto vegetarian - includes dairy but no eggs.
Pescatarian - diet with eggs, dairy and seafood.
Semi-vegetarian - with occasional inclusion of meat.