All about fruitarianism with a long-term fruitarian, Lena

RSS Feed
Commentary and Reviews
Commentary on relevant to fruitarianism publications, events and products, reviews of books, films, channels, sites and ideas of public personas from fruitarian perspective .
In March 23 2017, I borrowed in my local library an audio-book published in 2015 and titled: 
The Hidden Life of Trees: What They Feel, How They Communicate – Discoveries from a Secret World (English)
Das geheime Leben der Bäume:Was sie fühlen, wie sie kommunizieren - die Entdeckung einer verborgenen Welt (German original)
I wish most people had the information in it. I am deeply thankful to the author, Peter Wohlleben, and the researchers for their work. This was my tiny review of it at that time.
Some chapters touched me even deeper than others, and the last one brought me to tears. It was an invaluable read for me as a fruitarian and a human being.
Parent Category: Responses
Category: Commentary and Reviews
This is a good book for a fruitarian artist like me: about plants, beauty, and passion. The main topics are apples, tulips, marijuana, potato. Yo can learn - surprisingly - about specifics of opium high or flying penises (bees). Additionally, the author offers some interesting observations about life of plants and his position on GMO as a gardener.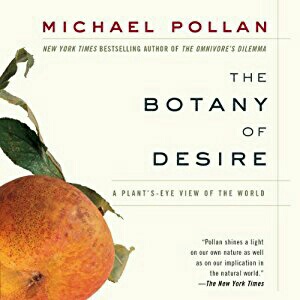 Parent Category: Responses
Category: Commentary and Reviews
Random Quote
Marcel Proust
The real voyage of discovery lies not in seeking new landscapes, but in having new eyes. 
Random Definition
Vitamin C, or L-ascorbic acid, or ascorbate, is an essential nutrient for humans, a water-soluble vitamin. Humans, unlike most animals, are unable to synthesize vitamin C, so it is an essential dietary component. 
Vitamin C is required for the biosynthesis of collagen (an essential component of connective tissue), L-carnitine, and certain neurotransmitters, it is also involved in protein metabolism.
Vitamin C is also an important physiological antioxidant and has been shown to regenerate other antioxidants within the body, including alpha-tocopherol (vitamin E). Vitamin C regenerates vitamin E by reducing vitamin E radicals formed when vitamin E scavenges the oxygen radicals. 
Vitamin C plays an important role in immune function and improves the absorption of nonheme iron, the form of iron present in plant-based foods.
Approximately 70%–90% of vitamin C is absorbed at moderate intakes of 30–180 mg a day. At doses above 1 g a day, absorption falls to less than 50% and absorbed, unmetabolized ascorbic acid is excreted in the urine. 
Insufficient vitamin C intake causes scurvy, which is characterized by fatigue or lassitude, connective tissue weakness, and capillary fragility.
Cells accumulate vitamin C. The total body content of vitamin C ranges from 300 mg (at near scurvy) to about 2 g.
High levels of vitamin C are maintained in cells and tissues, and are highest in leukocytes (white blood cells), eyes, adrenal glands, pituitary gland, and brain.
Relatively low levels of vitamin C are found in extracellular fluids, such as plasma, red blood cells, and saliva.