All about fruitarianism with a long-term fruitarian, Lena

RSS Feed
Commentary and Reviews
Commentary on relevant to fruitarianism publications, events and products, reviews of books, films, channels, sites and ideas of public personas from fruitarian perspective .
In March 23 2017, I borrowed in my local library an audio-book published in 2015 and titled: 
The Hidden Life of Trees: What They Feel, How They Communicate – Discoveries from a Secret World (English)
Das geheime Leben der Bäume:Was sie fühlen, wie sie kommunizieren - die Entdeckung einer verborgenen Welt (German original)
I wish most people had the information in it. I am deeply thankful to the author, Peter Wohlleben, and the researchers for their work. This was my tiny review of it at that time.
Some chapters touched me even deeper than others, and the last one brought me to tears. It was an invaluable read for me as a fruitarian and a human being.
Parent Category: Responses
Category: Commentary and Reviews
This is a good book for a fruitarian artist like me: about plants, beauty, and passion. The main topics are apples, tulips, marijuana, potato. Yo can learn - surprisingly - about specifics of opium high or flying penises (bees). Additionally, the author offers some interesting observations about life of plants and his position on GMO as a gardener.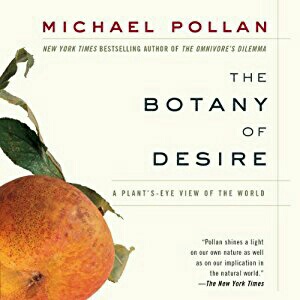 Parent Category: Responses
Category: Commentary and Reviews
Random Quote
Carl Sagan
A sharp distinction between humans and "animals" is essential if we are to bend them to our will, make them work for us, wear them, eat them–without any disquieting tinges of guilt or regret. It is unseemly of us, who often behave so unfeeling toward other animals, to contend that only humans can suffer. The behavior of other animals renders such pretensions specious. They are just too much like us.
Random Definition
Choline is an essential vitamin-like (vitamin B4) nutrient, synthesized in human body, but not sufficiently.
The recommended adequate intake (AI) of choline is set at 425 milligrams (mg)/day for women and 550 mg/day for men.
Choline deficiency causes muscle damage and abnormal deposition of fat in the liver, which results in a condition called nonalcoholic fatty liver disease. Genetic predispositions and gender can influence individual variation in choline requirements.
Example Plant Fruitarian Sources of Choline
Seeds (including legumes and nuts), high in choline, milligrams per 100 g portion: 
Soybeans - 124 mg 
Lima beans - 97 mg 
Lentils - 96 mg
Peas (mature) - 96 mg
Flaxseeds - 79 mg 
Pistachio nuts - 71 mg 
Quinoa - 70 mg 
Pumpkin and squash seed kernels (pepitas) -  63 mg 
Cashew nuts - 61 mg 
Pine nuts - 56 mg 
Sunflower seed kernels - 55 mg 
Buckwheat - 54 mg 
Almonds - 52 mg 
Fruits, high in choline, milligrams per 100 g portion: 
Tomatoes, sun-dried - 105 mg 
Apples - 18 mg 
Figs - 16 mg 
Avocados - 14 mg