All about fruitarianism with a long-term fruitarian, Lena

RSS Feed
Commentary and Reviews
Commentary on relevant to fruitarianism publications, events and products, reviews of books, films, channels, sites and ideas of public personas from fruitarian perspective .
In March 23 2017, I borrowed in my local library an audio-book published in 2015 and titled: 
The Hidden Life of Trees: What They Feel, How They Communicate – Discoveries from a Secret World (English)
Das geheime Leben der Bäume:Was sie fühlen, wie sie kommunizieren - die Entdeckung einer verborgenen Welt (German original)
I wish most people had the information in it. I am deeply thankful to the author, Peter Wohlleben, and the researchers for their work. This was my tiny review of it at that time.
Some chapters touched me even deeper than others, and the last one brought me to tears. It was an invaluable read for me as a fruitarian and a human being.
Parent Category: Responses
Category: Commentary and Reviews
This is a good book for a fruitarian artist like me: about plants, beauty, and passion. The main topics are apples, tulips, marijuana, potato. Yo can learn - surprisingly - about specifics of opium high or flying penises (bees). Additionally, the author offers some interesting observations about life of plants and his position on GMO as a gardener.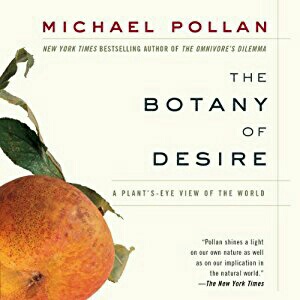 Parent Category: Responses
Category: Commentary and Reviews
Random Quote
Isaac Bashevis Singer
When a human kills an animal for food, he is neglecting his own hunger for justice. Man prays for mercy, but is unwilling to extend it to others. 
Random Definition
Body weight - person's mass or weight. Body weight is measured in kilograms, pounds, or stones and pounds. Body weight is the measurement of weight without items located on the person. 
Obesity is a medical condition in which excess body fat has accumulated to the extent that it may have a negative effect on health.
People are generally considered obese when their body mass index (BMI) is over 30 kg/m2, with the range 25–30 kg/m2 - overweight. 
BMI, body mass index - a measurement obtained by dividing a person's weight by the square of the person's height. 
Obesity increases the likelihood of diseases, particularly heart disease, type 2 diabetes, obstructive sleep apnea, certain types of cancer, and osteoarthritis.
Obesity is most commonly caused by a combination of excessive food intake, low levels of physical activity, and genetic susceptibility. A few cases are caused primarily by genes, endocrine disorders, medications, or mental illness. Evidence to support the view that obese people eat little yet gain weight due to a slow metabolism is not generally supported.
On average, obese people have a greater energy expenditure than their thin counterparts due to the energy required to maintain an increased body mass.